Claire Boland – Legal Executive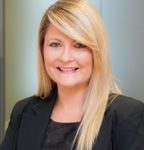 Claire Boland is from Sixmilebridge, Co. Clare. She joined Carmody and Company in 2006 and is an honours graduate of Limerick School of Art and Design, and subsequently the University of Limerick. She graduated from the University of Limerick in 2002 having received a First Class Honours Masters of Science Degree in Interactive Multimedia Design. She then went on to become a Legal Executive, and graduated from Griffith College as a Legal Executive in 2008. Claire specialises in the areas of Litigation, Conveyancing and Probate, working closely with the Principal Caitriona Carmody.
Ashling McDonagh – Legal Executive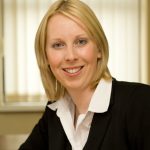 Ashling McDonagh is also a Legal Executive and a native of Shannon. Ashling graduated from the Limerick Institute of Technology in 2003 having received a Diploma in Business Studies and Marketing. She also received a Certificate in Business Studies with Computer Applications. Ashling qualified as a Legal Executive in 2008. Ashling worked for many years in the area of property development and is now the office manager ensuring complete compliance with all Law Society regulations. She is also very much involved in formulating our client care policy.
Pasqualine Cosgrave - Legal Executive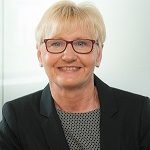 Pasqualine Cosgrave qualified as a Legal Executive in 1998. She has worked with many of the country's leading law firms in the area of litigation, particularly medical negligence and personal injuries. We were delighted when Pasqualine joined our company in July 2014. She brings with her a keen understanding of our Systems Management and a huge amount of experience in the day to day running of a legal business. Pasqualine now works closely with Caitriona Carmody, Solicitor in the area of Family and Property Law.
Nessa Malone - Legal Executive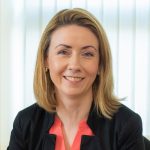 Nessa Malone is a native of Westmeath but has lived in Quin for the last 13 years. She qualified as a Legal Executive in 2005, having studied in Athlone IT. She joined the practice in 2019 having previously worked as practice manager for the Limerick Radiology Clinic for 5 years, specialising in the area of medical legal work and working closely with many of the consultants there. She works in the areas of conveyancing, litigation and probate, and works closely with all of the solicitors in the office.
Karen Curtin - Legal Executive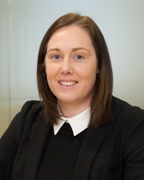 Karen Curtin joined the practice in 2013. Karen is from Shannon, Co. Clare and has a Degree in Business Studies, but also several Diplomas to include a Diploma in Legal Studies and Business Studies with Computer Applications. Karen worked for Ulster Bank, Head Office, as a Deputy Team Leader for 8 years before joining the practice and Karen's background in banking has made her an invaluable addition to the business.